A round table of headlines regarding government owned huge financial and industrial entity:
Image from
here
.
General Motors:
Lawmakers question GMAC rescue
,
U.S. is cast as villain in Japan
,
GM Still Trying To Sell Hummer Division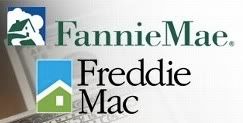 Fannie, Freddie:
Freddie Mac losses mount, warns of foreclosures
- or how it should have been titled:
Friday Debt Dump, Part 1: Shhh -- Fannie Mae Lost $72 Bil in 2009, Needs Another $15.3 Bil in Cash
Image from
here
AIG:
AIG posts quarterly loss of $8.9 billion
Exit question, is buying Dollars considered an investment in current administration and USA owned entities? If so - then add to the list several bankrupt entitlement programs, states, counties and pension plans. Err... this year begins to look as rocky financially as the last two.
Hopefully - a miracle happens and nothing really goes kaboom in the global economy.
Cheers!